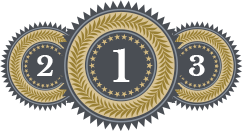 We advocate for RICH RESULTS because for us EVERY CLIENT MATTERS.
Regal Lawyers and Advisors is an innovative and pragmatic law practice that is committed to providing the best service it can to EVERY client.
Our philosophy 'Rich Results' demonstrates the culture of our firm – committed to acting in the best interests of our clients and striving for the outcomes most desired by our clients. We take pride in telling our clients that we are here for them at all times, not as their lawyers, but as their friends.
Our approach is inclusive of all as we welcome a diverse range of clients, from individuals looking to purchasing their first home to multi-national companies entering into complex commercial transactions.
Our team consisting of lawyers, advisors and external consultants can cater for EVERY client.
We encourage you to contact us for a free initial consultation.
OUR PRACTICE AREAS
Family Law
We understand that family law disputes can be distressing and emotional. That's why we are here to ensure that your matter is handled in the most appropriate and cost-efficient manner.
Real Estate and Conveyancing
Our team takes pride in providing advise to clients in Australia and overseas on some of the large property development projects.
Commercial Law
We are here to offer our clients pragmatic and innovative solutions to meet the desired commercial ends.
Environment and Planning
We provide advise on planning and environmental developments and ensure that our clients comply with the relevant regulations.
Immigration
Our team can assist in all Immigration matters including corporate migration, family migration, student migration and judicial and administrative merits review.
Wills and POA
We are here to help you draft a well written Will that reflects your intentions and needs. We ensure that assets pass to the beneficiaries by most effective means.
Employment Law
We appreciate that employment law disputes can be distressing and damaging to one's reputation. That's why we are here to ensure that your rights are upheld in the most appropriate and sensible way.
Dispute Resolution
Our team approaches conflict with an eye for resolution. We believe in handling conflicts constructively and in a cost effective manner